Post by ~ Atsumari ~ on Apr 19, 2018 17:08:28 GMT -8
Character Information
Name: Sumire Rembrant
Nicknames: Remi
Gender: Female
Species: Human; Orterion (People from This Colony look half-Asian)
Age: 17
DOB: 10/17/4548
Blood Type: O +
Physical Appearance
Height: 5' 8"
Weight: 125 lbs
Eye Color: Blue
Hair Color: Silverish
Physical Description: See this picture. Remi when out of school wears shorts and a short sleeve shirt with boots. In more formal situations she will wear a blouse and slacks. Under her skirt in uniform she wears shorts as well.
(In her Uniform she looks similar to this girl)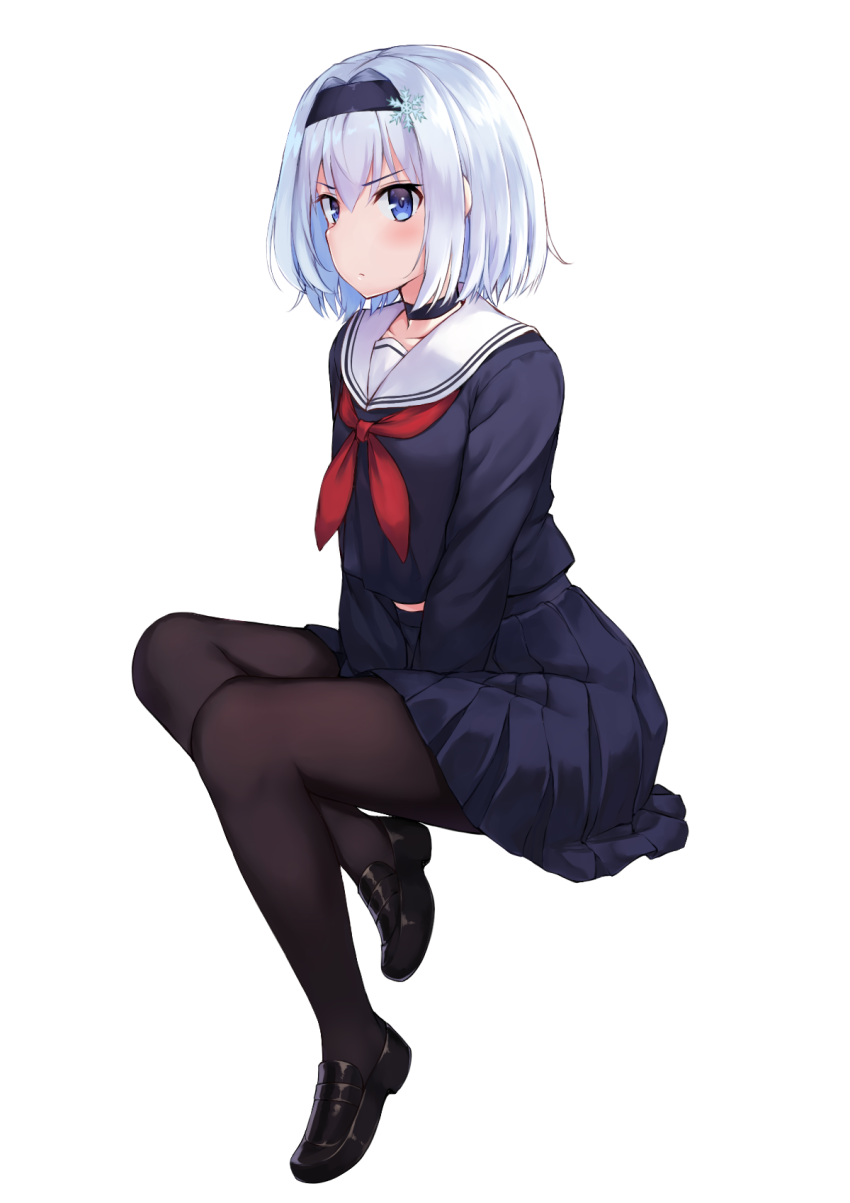 Personality & Traits
General Overview: Remi is an adopted child whom is actually the daughter of the ousted governor of the Orterion colonies. She was placed for adoption with a family despite her still having contact with her biological father. She is a very arrogant girl whom is hostile to others or very distant. She hates her little sister whom has been forced to stay with her.
Strengths & Weaknesses: Remi is skilled with computers, problem solving, social sciences and statistical information. She hates to fight and even though she is good at it if she has to fight she will break down shortly after. Her physical fortitude is not the best meaning she gets sick often. She has an overwhelming tendency to go where she is not wanted.
Ambitions: Remi wants to lead her home colony in her father's footsteps and rule over the peons which she has to deal with right now. That is not to say she is a princess she is just use ot having control over everything.
Hobbies & Interests: She enjoys computers, manga, anime, puzzles and government as well as civil planning. As a result she studied everything about this station before coming to it knowing everything from the decks, the size of each bulkhead to what is really on the deck under deck M.
Family
Yuki Rembrant – Adopted Sister
Jin Rembrant – Adoptive Father
Asa Rembrant – Adoptive Mother
Elric "Ric" Shoji – Biological Father
Mari Shoji – Biological Mother (Deceased)
Lee Shoji – Biological Brother (Deceased)
History:
Remi was born to the family that governs a colony and was raised as the daughter of a rich family along with her sister whom was even more spoiled than she was however after the death of their mother and younger brother in a riot during a planetary takeover their father sent them off for adoption for their safety and had them go by aliases. They lived in a foster home and Remi began to hate her sister because the foster family took better care of Yuki than they did her. Due to this Remi learned to work and has held jobs; she is not as wanting as she use to be; due to this clash with reality it caused her to dislike people and become very arrogant and hateful. She sometimes just disconnects with reality especially since they were finally adopted as she doesn't want ot be mean but hates her situation so much she takes it out on other people. She would really much rather be back with her father right now.

Service Information

Assignment: Information Logistics Officer; Trinity Special Operations (Earth Information Unit) - Galactic Federation
Service Record: None
Service Medals: None